PURPOSE STATEMENT:
As a group of men, we are committed to becoming fully devoted followers of Jesus Christ. We do that by actively helping men connect with God and men in the church, growing together through life experiences and strategic events, and by serving together in ministry. Through men's ministry, men are able to better understand and follow His calling in their life.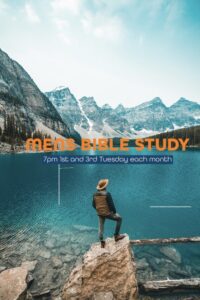 Saturday, November 20
8 a.m. to 10 a.m.
Tower Community Fellowship
Please RSVP with Pastor Ed
Please sign up by Sunday, November 14
The next Men's Breakfast will Saturday, January 29, 2022
Coming in February 17, 18 & 19, 2022 (Thursday, Friday & Saturday)
The Men's Ministry of Tower Community Fellowship have been invited to join in a
Men's Retreat with Thorncreek Church in High Peak Camp in Estes Park CO.
More details to come.