Youth Group meets each Wednesday night @ 6:30 p.m.
@TowerCommunityFellowship
This is an incredible time of fun, fellowship and worship with teens 6th – 12th grade
Youth Group meets in the
Youth Bldg on the north end of the church campus.
Questions regarding our Youth Ministry program or events
Promotion Sunday: Sept. 3rd 12-1:30pm in the Youth House. Come as we Invite upcoming teens into the youth group! Lunch provided.
Date Night: Sept. 8th 5:30 – 9pm We will be helping with children's activities as their parents are out to dinner.
November 10th – 12th 2023
@YMCA of the Rockies in Estes Park, CO
Early Bird Cost: $148.00 per student.
Cost goes up after
Sept 13th
Register by Sept 13th for early bird pricing
To make a payment for Power Surge Click Here and select the
NYI Fund Offerings under the fund selection when making your payment.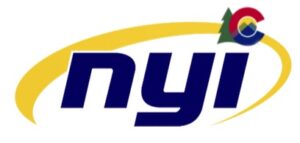 Welcome to the Colorado District Nazarene